Content Risk Control Director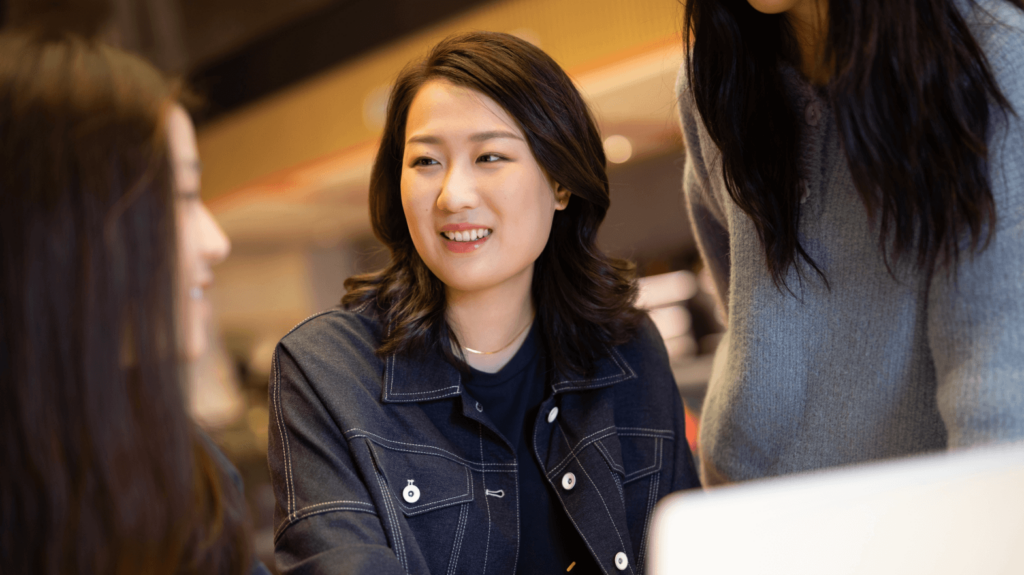 Looking back, joining XD has been one of the key moments of my youth.
I began my work here five years ago. XD is like a bosom friend, who has witnessed my growth from a rookie freshly out of college to a competent team lead with my own career and family. I've also witnessed its expansion from a small firm with only a few hundred people to a well-regarded public company with over 1700 employees.
Working at XD is interesting. I'd say it's different from many other Internet companies, and it's more of a company for the "grown-up". Here we do not have the rigid time clock system, or the 996 work culture. What we have is flexible working hour and unlimited vacation: we're free to take time off, as long as the job is done and the superior approves. When employees resign voluntarily, they will receive an extra reward for their hard work, totaling 6 months of salary. All these policies require employees to act as responsible grown-ups, to think independently and to show self-discipline at work. In a word, XD's belief of "promoting the spirit of craftsmanship" can be seen in every aspect of its daily operation, as employees are treated as responsible grown-ups and respected as creative "craftsman".
This is because in XD's philosophy, giving full respect and freedom to developers is the only way to gather their wisdom and creativity, create games that resonate with the public, and "impact each and every gamer".
As for my responsibilities, risk control is no easy task, as I have to identify and assess potential risks in our policy and content in real-time, and minimize risks for our products as well as the company as a whole. The job can be very stressful and demanding, as it requires high sensitivity and responsiveness towards risks. Yet at XD, we are rewarded with various benefits, such as free meals and snacks, full-service fitness center, which save us a lot of trouble and give us a big boost at work.
I am still in my twenties, and as a fairly young team lead, I am close to my colleagues. We are co-workers at work, overcoming difficulties hand in hand; and teammates off work, fighting against the enemy in games side by side. Everyday during lunch break, we play Sausage Man together, which not only helps us unwind, but also improves our teamwork.
In addition, XD's strategy has always been "focusing on the company's long-term value". Accordingly, our department have well-developed work process and training mechanism in place, paying attention to employees' personal development and value creation in the long run. For instance, there is a special team working on public opinion analysis, helping us to get hold of hotspot issues at home and abroad and enrich our background knowledge; professional systems and tools for risk control are developed, helping us to improve our skills and the team's efficiency and output. The ultimate goal is that each and every one of us can sharpen our professional skills while creating value for the company.
In the days to come, we will continue to put craftsmanship first, enhance professional training, and create more value with risk control. In this way, we will be able to provide solid support for craftsman within and beyond XD.